Are you ... Recruiting Staff or Looking for Work?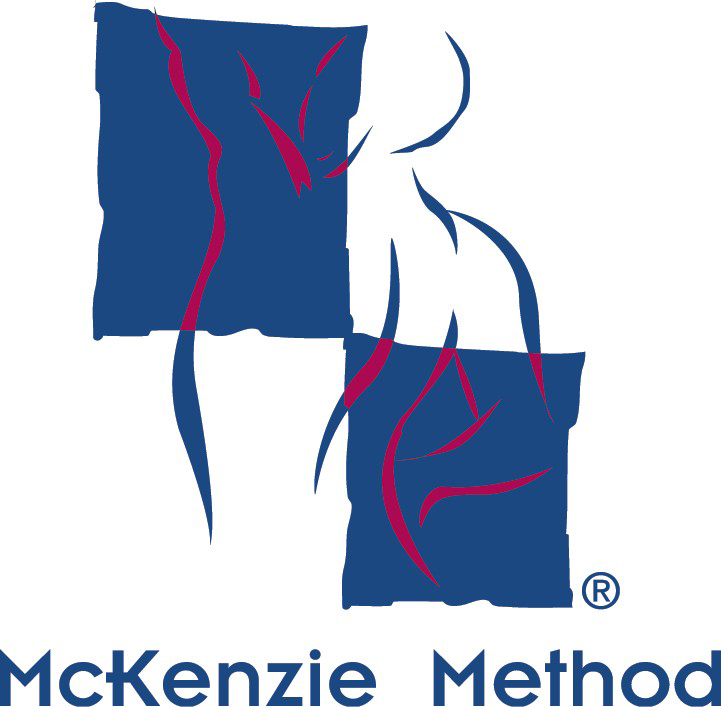 Postings are allowed for 90 days and up to 1000 characters max. In addition, we are now providing a monthly email blast to our entire active database for even more exposure! Members can directly post their job opportunities and update the listing on our site for FREE! The fee is $75.00 for non-members. If you have any questions, pleasecontact us at info@mckenzieinstituteusa.org.
Click here for more information on membership.
Click here to download the order form
Current Opportunities
Click on location below to see more details for the position listed.
Los Angeles, CA
Physical Therapist
Tower Rehab and Wellness is an out-patient physical therapy clinic with an opening for a Part-Time to Full-Time Physical Therapist.

The ideal candidate will be a MANUAL physical therapist who understands the body, how to heal the body, and who can provide the highest quality of care to every patient.

A physical therapist who enjoys working as part of a team, as well as, who is comfortable with autonomy.

This is an excellent opportunity for an energetic, self-motivated individual with good people skills to grow professionally.

Our clinic treats a wide variety of diagnoses with a patient population from adolescents to geriatrics referred by many of the local doctors in the area who also happen to be our clients.

Treatments are one on one for one hour. Each therapist has their own PT Aide.

Compensation is competitive and dependent upon experience.

Please submit resume for consideration.
Email: MStodolsky@Towerorthopedics.com
Website: http://towerrehab.com/
---
Tallahassee, FL
Physical Therapist
Tallahassee, FL
MDT Certified or Diploma Level Physical Therapist

Integrated Musculoskeletal Care (IMC) is looking for talented clinicians for our Tallahassee, Florida location. This position will offer MDT trained clinicians an opportunity to be rewarded for providing excellent clinical care.

IMC was founded by two MDT trained clinicians, Mark Miller (Faculty with the McKenzie Institutes U.S.A. and International) and Chad Gray (Cert. MDT) with the goal of creating a scalable model of healthcare delivery designed to produce quality musculoskeletal clinical outcomes for large self-insured employers and health plans. IMC uses the MDT approach as its foundational clinical assessment to achieve these outcomes and requires all clinicians to have completed Part C (minimal requirement) before taking a position with the organization. By combining the MDT assessment and treatment approach with IMC's unique standardization and quality assurance process, IMC has been able to consistently deliver improved clinical, economic, and humanistic outcomes to our corporate clients. These results have moved IMC to national recognition, winning Health Care Value Awards in 2018 and 2019.

IMC's Tallahassee location is our flagship office which also serves as the living laboratory for IMC's new products and services. This unique environment provides clinicians with a great opportunity to grow their clinical skills by interacting on a daily basis with 17 highly-trained MDT clinicians and participating in group educational sessions on a weekly basis. With this location serving as the testing ground for new IMC products and services it also provides clinicians with an avenue to participate in the development of IMC services that eventually are rolled out in our locations across the country.

If you aspire to improve your ability to manage musculoskeletal conditions and want to be part of IMC's unique and innovative program, then we are looking for you! Feel free to visit our website at imcpt.com for additional information.

Please direct all enquiries and CVs/Resumes to Nick Belles, VP of Operations and Kevin P. Jones, VP of Clinical Development. We look forward to hearing from you.

nick.belles@imcpt.com
kevin.jones@imcpt.com
Email: nick.belles@imcpt.com
Website: imcpt.com
---
Post Falls, ID
Physical Therapy Specialist
MAC Physical Therapy is looking for an expert clinician to join our team.

We set ourselves apart by providing patients with expert one-on-one care, rapid recovery, and lasting results. As Idaho's only McKenzie Certified Clinic, every patient can expect the highest level of attention and care. Our therapist-owned clinics are uniquely located as pocket clinics inside local fitness centers. We provide care across a wide spectrum of diagnoses and across all ages. Check us out at www.macptclinic.com or www.facebook.com/macptclinic

We are located in beautiful North Idaho where outdoor adventures abound. North Idaho is known for its beautiful lakes, fly fishing opportunities, ski resorts, golf courses, and so much more! If you love to stay active during all seasons, this is the place for you!
More importantly, if you are passionate about giving patients your very best and enjoy using the McKenzie method to achieve superior results, we want you to be a part of our team.

We offer:
• Hour appointment slots for our patients
• Medical Benefits
• Continuing Education
• Matching IRA (Retirement Savings)
• A free gym membership
• A fun and cheerful staff

The ideal candidate will have 3 years of experience, be McKenzie Certified (or excited to become certified), and treat every patient like family. We have full and part-time opportunities available. If you are interested in growing your career as a part of our team, please contact Shawn at shawn@macptclinic.com.
Email: Shawn@macptclinic.com
Website: www.macptclinic.com
---
Chicago, IL
Chiropractic Physician
Aligned Modern Health is the #1 rated complementary health care provider in Chicago with fully-integrated services including Chiropractic Physical Medicine, Acupuncture, Functional Medicine, and Massage Therapy. Our passion is to deliver the most effective 5-star care to every patient who walks in our doors. To learn more about us, please visit our website at www.alignedmodernhealth.com

We are seeking experienced Chiropractic Physicians to join our team. The successful doctors at AMH have 2-7 years' experience and are outgoing and caring. Strong MDT, physical rehabilitation and adjusting skills, an evidence-based approach to care, and entrepreneurial drive to work with our team to grow and manage a clinic are all 'must haves'. We manage marketing, staffing, practice management, billing and reimbursement and provide onsite digital X-ray and all equipment.

We have 17 clinics across the city of Chicago and surrounding suburbs, and we are growing quickly! We offer competitive compensation, generous benefits and unlimited opportunity. Come be part of one of Chicago's most exciting and fastest growing health and wellness companies.

Licensing Requirements: Active Illinois Chiropractic license or one that can be activated within 90 days.

If you'd like to join our team, please click below to apply or contact Joy Freedman, Director of Recruiting.
Email: joy.freedman@alignedmodernhealth.com
Website: https://www.alignedmodernhealth.com/about-us/careers/?bzid=b0dc773cca15
---
Greer, SC
Physical Therapist (Full-Time)
Premise Health has an opening for a Full-Time Physical Therapist to work with our Employer Health Clinic located in Greer, SC! Our facility provides onsite healthcare services for the employees of a large corporation and their families.

We are seeking a PT with at least 3 years experience in an outpatient environment. Our current staff consists of 2 PTs who are certified MDT clinicians, along with 4 PTAs. MDT training is preferred, but certification is not required.

Our clinic is open Monday through Friday (No weekends). We treat patients for personal injury and Workers' Compensation. Due to the nature of our site, the therapists have minimal involvement in the area of insurance/billing. Our setting allows you to build therapeutic relationships with patients and develop your clinical skills.

Licensure and Education:
• All state licenses/certifications to practice
• Degree from accredited Physical Therapy School
• CPR (BLS for the Healthcare Provider/Professional Rescuer - Certification must include "hands on" evaluation of skills by the trainer/instructor. Total on-line courses will not be accepted. Course must also meet the American Heart Association (AHA) standards but need not be an AHA certificate.

Highlights:
Excellent salary
Health benefits
401 K plan
Reimbursement for CE
Paid licensure fee
Great PTO plan and Paid Holidays
Email: jason.neufeld@premisehealth.com
Website: https://jobs.premisehealth.com/job/greer/physical-therapist/1388/16454726
---
Silverdale, WA
Physical Therapist
The Doctors Clinic is seeking a full-time outpatient Physical Therapist to join our multidisciplinary team of healthcare professionals at the Salmon Medical Center located west of Seattle in Silverdale, Washington. Outpatient physical therapy with a focus on orthopedics and spine.

Enjoy a flexible Monday through Friday schedule, rewarding work in a great team environment, competitive wages, excellent benefits including a generous retirement plan, and an opportunity to work in beautiful Kitsap County, Washington.

Someone who is MDT trained/certified is preferred.

Recent/near graduates are welcome to apply! Our positive, collegial environment embraces respect, communication and diversity. As a leader in quality health care and a major employer, The Doctors Clinic seeks individuals who share in our mission of Excellence in Patient Care. Please visit our website www.TheDoctorsClinic.com for more information about this opportunity, our practice, and physicians.