Are you ... Recruiting Staff or Looking for Work?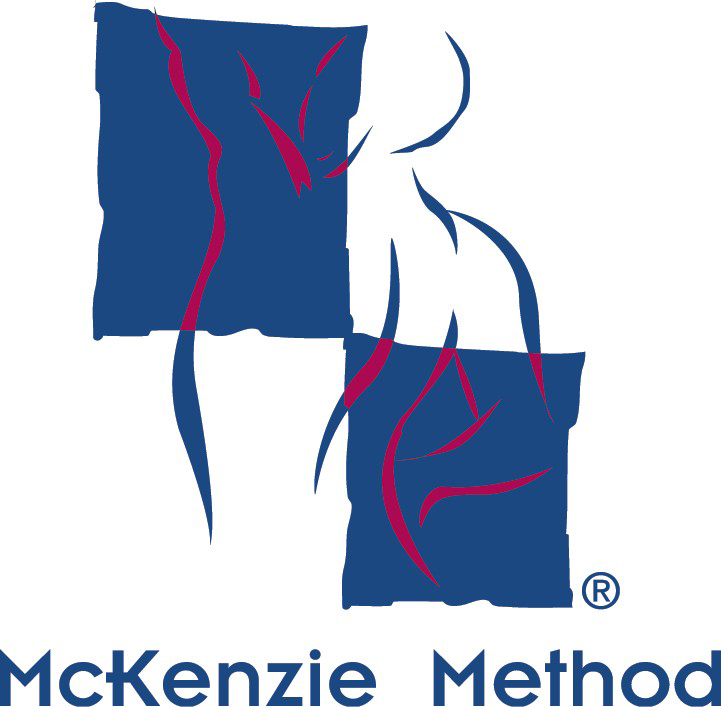 Postings are allowed for 90 days and up to 1000 characters max. In addition, we are now providing a monthly email blast to our entire active database for even more exposure! Members can directly post their job opportunities and update the listing on our site for FREE! The fee is $75.00 for non-members. If you have any questions, pleasecontact us at info@mckenzieinstituteusa.org.
Click here for more information on membership.
Click here to download the order form
Current Opportunities
Click on location below to see more details for the position listed.
Chicago, IL
Chiropractic Physician
Aligned Modern Health is changing the face of healthcare and building the leading national brand in drug-free, surgery-free treatment. We are the largest and highest rated integrative medicine group in the Midwest and are driving positive change in healthcare by introducing our services to new patients every day. Our unique, multi-disciplinary model offers patients evidence-based solutions to a host of health challenges including musculoskeletal pain, stress and anxiety, GI distress, metabolic disorders, infertility and more. We pride ourselves on outstanding clinical outcomes and a five-star patient experience. We have 16 clinics across the city of Chicago and surrounding suburbs, and we are growing quickly in Illinois and beyond! To learn more about us, please visit our website at www.alignedmodernhealth.com.

Aligned Modern Health ("AMH") is seeking new graduates and experienced Chiropractic Physicians to join our team in the city and northern suburbs. The successful doctors at AMH have 1-5 years of experience and are outgoing, engaging, caring, and patient-first oriented. Our Physical Medicine care model is heavily rooted in the McKenzie (MDT) method and functional rehab. We prefer candidates who are McKenzie-focused and have Part A or higher completed (though not required). As an integral part of our model, we will train you to get certified in MDT Parts A and B in your first six months of employment. We are also looking for candidates with strong functional rehabilitation and adjusting skills, an evidence-based approach to care, and entrepreneurial drive to work with our team to grow and manage a clinic. We manage marketing, staffing, practice management, billing and reimbursement and provide onsite digital X-ray and all equipment.

We offer competitive compensation, benefits and unlimited opportunity. Come be part of one of Chicago's most exciting and fastest growing health and wellness companies.

Licensing Requirements: Active Illinois Chiropractic license or one that can be activated within 14 days of hire date.

Aligned Modern Health is an equal opportunity employer.
Email: joy.freedman@alignedmodernhealth.com
Website: https://aligned-modern-health.breezy.hr/p/5197a78c83e4-chiropractic-physician
---
Crown Point, IN
Full-Time PT and Full-Time PTA
Community Stroke and Rehabilitation Center is an outpatient hospital-based clinic that serves NW Indiana. We are a close-knit team that has the privilege of collaborating with OTs and SLPs. We value a culture of EBP with emphasis on individual, clinician growth. Work with a team comprised of one MDT Dip, one MDT Cert, and additional clinicians working towards completing their MDT coursework.

Hiring a full time PT and full time PTA. These positions require a strong neuro background and ortho background/interest. Evaluation and treatment sessions are 45-minute, one-on-one appointments. Looking for clinicians that are passionate, energetic, and actively engaged in their clinical development.

Position offers a competitive salary, PTO, annual allowance for CEUs, free Medbridge account, health benefits, with options for vision/dental, and a retirement account (403b).

Preferred Qualifications:
-Neuro background/experience
-Credentialed or Diploma in MDT or working towards these credentials
Email: katrina.l.koltz@comhs.org

---
Chicopee, MA
Physical Therapist
Mercy Medical Center a member of Trinity Health Of New England has an exciting opportunity for a Physical Therapist to join our mission-driven specialized Outpatient Rehab Team located in our Chicopee, MA location.

The ideal Physical Therapist will be spine trained (McKenzie Certified) to work closely in our spine program. This program employs a multidisciplinary approach with a heavy PT emphasis to ensure that patients get the right care at the right time. PT practitioners in this program will have the unique opportunity of close and regular contact with physiatry and orthopedics in determining a patient's course of care.

Requirements:
• Graduate of an accredited program in Physical Therapy
• Current State of MA license.
• The McKenzie Method® of Mechanical Diagnosis and Therapy Certification Preferred
• Must have the ability to communicate effectively both orally and in writing.
Email: Susan.Niles@trinityhealthofne.org
Website: www.trinityhealthofne.org
---
Damariscotta, ME
Staff Physical Therapist
Growing PT clinic in beautiful coastal Maine seeking staff Physical Therapist, with Orthopedic experience. We are expanding our clinic and adding a unique gym focused on movement, balance, vestibular post concussive rehabilitation. We are the only private clinic in this region of lobsters, aging Boomer, recently moved young families. This is a region of athletes, and hikers. Are you young and experienced, come help grow!
Email: Glennflaming@gmail.com
Website: Flamingpt.com
---
Edenton, NC
Physical Therapist
Bring your MDT skills to beautiful Coastal North Carolina and the affordable, active lifestyle that it provides. Vidant Healthcare is the premier hospital organization serving Eastern NC and this position is in a rural critical access hospital with 6 acute care beds. The Staff Physical Therapist position is primarily outpatient with a strong spinal and orthopedic caseload as well as some balance/neuro diagnoses. There is some acute care coverage built into your daily schedule as well as a Saturday acute coverage rotation with our sister hospital. Join an MDT certified PT and a PTA in MDT training in this dynamic team. This high functioning team is also comprised of an OTR with a lymphedema and peds background along with an SLP serving both adult and pediatric populations.

This position offers an excellent salary and benefit package and reasonable schedule with 60 min evaluations and recerts and 45 min treatments. Sign on and moving expenses are possible.

Please call Kristy Worrell at 252-813-0732.
Email: kristina.worrell@vidanthealth.com

---
Las Cruces, NM
Physical Therapist Assistant
Seeking a Physical Therapist Assistant with a strong interest in MDT to work alongside credentialed clinicians. We are a private practice outpatient business with clinics in Las Cruces, NM and El Paso, TX. Our specialties include Vestibular, Aquatics, Sports Medicine, Workers' Comp and Chronic Pain all using MDT as our base evaluation method. Full benefits and competitive pay. Please contact David Gallegos or Denise Campbell for more information. p. 575-521-4188
Email: Gallegos@fyzical.com
Website: www.swsportandspine.com
---
New York, NY
Physical Therapist (Floater)
We are an established health services organization in New York City seeking a Physical Therapist responsible for conducting medically prescribed physical therapy programs to restore function, prevent disability following injury, disease or loss of body part. Help patients reach maximum performance level. Evaluate patient's level of physical functioning and provides training and/or assistive devices to eliminate or reduce areas of deficit, usually associated with gross motor disorders and functioning. Works with other professional staff to establish rehabilitation and maintenance goals and activities. The individual will be stationed primarily at one health center but must be able to float between locations in the event of a scheduled or unscheduled absence, or based on operational needs.

Qualifications:
• Graduate of PT Program
• Currently licensed as a PT in New York
• Highly flexible – time and location
• At least 1 year of outpatient orthopedic experience
• Navigate and use electronic medical records
• MDT (McKenzie) knowledge or training preferred

We offer a competitive salary, health benefits, Paid Time Off; 401(k), etc.

EOE/AA
Email: mlondon@hotelfunds.org
Website: www.hotelfunds.org
---
Troy, NY
Staff Physical Therapist
We are looking for Physical Therapists that have a verifiable history of getting things done and who have a strong purpose to help people. This person must be a team oriented person who can multi-task and communicate effectively with staff, patients and referral sources. We offer an excellent mentorship program. New grads welcome.

Enjoyable work conditions with friendly dedicated staff. Maccio Physical Therapy, PLLC started in 1986 and is recognized as a leader in its field. We have a very loyal and dedicated patient and referral base. We are located 1/2 mile off of Route 787.We offer competitive salary with bonus program and benefits including profit sharing/401K plan. Please forward resume and cover letter with confirmation of skills required.
Email: jmaccio@macciophysicaltherapy.com
Website: macciophysicaltherapy.com
---
New Britain, PA
Part-Time Physical Therapist
McCabe and Brady Physical Therapy is a therapist owned outpatient orthopedic practice in Bucks County looking for a goal oriented physical therapist for a part time position. This is an opportunity to practice in an environment that fosters clinical problem solving and superior patient care as ell as professional growth while working alongside McKenzie certified clinicians.

The ideal candidate will demonstrate critical clinical thinking, broad manual therapy skills and an understanding of the economic demands of private outpatient practice. Candidates will have an independent case load. McKenzie certified or completion of Part A and B is preferred. Minimum of 1-2 years of experience is required.

Expected weekly hours can range from 12-20 with a mix of days and evenings.
Email: fmccabe@mccabebradypt.com