Are you ... Recruiting Staff or Looking for Work?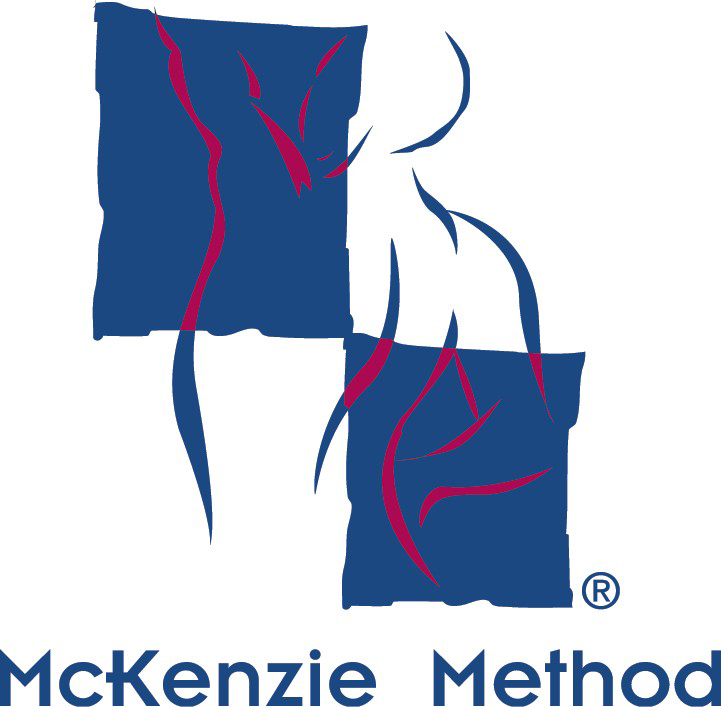 Postings are allowed for 90 days and up to 1000 characters max. In addition, we are now providing a monthly email blast to our entire active database for even more exposure! Members can directly post their job opportunities and update the listing on our site for FREE! The fee is $75.00 for non-members. If you have any questions, pleasecontact us at info@mckenzieinstituteusa.org.
Click here for more information on membership.
Click here to download the order form
Current Opportunities
Click on location below to see more details for the position listed.
| | | |
| --- | --- | --- |
| Washington, DC | Coeur d'Alene, ID | Chicago, IL |
| New Orleans, LA | New Bern, NC | Gilford, NH |
| Lake Success, NY | Portland, OR | Wilsonville, OR |
| Easton, PA | Philadelphia, PA | Myrtle Beach / Georgetown, SC, SC |
| Herndon, VA | Reston, VA | Silverdale, WA |
Washington, DC
Physical Therapist
Outpatient Rehab at GW Hospital

Physical Therapists at GW Hospital identify as essential partners with referring providers, ancillary, and support staff in an academic medical center, that is Defining Medicine. Our professional rehab staff seek best practice opportunities to enhance patient care. This is accomplished through unit and system-based quality initiatives, application of evidenced based research and practice in an interdisciplinary environment of care. Department leadership and staff are defining healthcare for the 21st century with laser focus on exceptional patient outcomes, professionalism, teamwork and treating everyone as a guest. Physical Therapists love working at GW Hospital as their #1 choice for:

Professional development opportunities
Level I Verified Trauma Center
Teamwork
Interdisciplinary care
Advances in academic medicine

Job Summary

The GW Hospital Outpatient Rehab Unit fulfills the needs of patients, families, and our community by providing Physical Therapy services in accordance with licensure, certification, training, and regulatory requirements.
The GW Outpatient Rehab Center employs more than 45 clinicians, offers over 30 specialty programs, and occupies 25,000 square feet of space. Our therapists work in a collaborative environment within our multidisciplinary team building and maintaining strong partnerships with other hospital departments, referring providers, academic institutions, professional associations and community stakeholders. An organized mentorship program is available for newer graduates, and all clinicians have an assigned Senior Advisor to support skill development and career growth. We also host continuing education courses for all levels of clinical experience. Our clinic is open Monday- Friday with flexible schedules between 7 am –6:30 pm.

Our team is active in program development and has received national recognition for responding effectively to new opportunities and changing work assignments.

Unit specialties options:
MDT (we currently have 2 Dip MDTs and 1 Cert MDT on staff)
Pelvic Floor
Lymphedema/Oncology (breast cancer, head and neck cancer, primary lymphedema)
Orthopedics (general, persistent pain, sports medicine, running clinic, dry needling, joint replacement, spinal fusion/surgery, TMJ, Long COVID, hip preservation)
Neurology (stroke, concussion, Parkinson's, falls prevention, spinal cord injury, vestibular, amyotrophic lateral sclerosis)
Seating and mobility
Amputee

Note: Must have DC License before start of employment.

?Qualifications

Bachelor's or Master's Degree in Physical Therapy
Doctoral Degree in Physical Therapy preferred
Current certification in Basic Life Support for Healthcare Professionals by AHA or Red Cross

Rehab Benefits, Special Incentives & Perks

Up to $3,000 relocation assistance
Up to $5 per hour shift differential
$100 monthly commuter subsidy
Challenging and rewarding work environment with advanced technological systems, processes, and practice
Commitment to Wellness sponsored by the Strategic Employee Engagement Council and GWU Wellness Center
Free Access to GWU online library
Free $325/ year MedBridge annual subscription
Commitment to a diverse and inclusive environment sponsored by the Diversity & Inclusion Council
401(k) with company match at 50% of first 6% of salary deferred.
Excellent medical, dental, vision and prescription drug plan
No Mandatory Overtime. Flexible schedule.
Significant opportunities to grow and develop through job-related training, continuing education, and mobility up and across UHS subsidiaries.
The Option to Waive Paid Time Off benefit and receive an additional 12% on top of base rate.
Employee discounts through Perks at Work and much more…!!
Email: OutpatientRehab@gwu-hospital.com
Website: https://www.gwhospital.com/conditions-services/rehabilitation/outpatient-rehabilitation-center
---
Coeur d'Alene, ID
Physical Therapist
Join the MAC Physical Therapy Team!!

MAC Physical Therapy is looking for an expert clinician to join our team.
We set ourselves apart by providing patients with expert one-on-one care, rapid recovery, and lasting results. As Idaho's only McKenzie Certified Clinic, every patient can expect the highest level of attention and care. Our therapist-owned clinics are uniquely located as pocket clinics inside of two local fitness centers as well as a freestanding facility. We provide care across a wide spectrum of diagnoses and across all ages. Check us out at www.macptclinic.com or www.facebook.com/macptclinic
We are located in beautiful North Idaho where outdoor adventures abound. North Idaho is known for its beautiful lakes, fly fishing opportunities, ski resorts, golf courses, and so much more! If you love to stay active during all seasons, this is the place for you!
More importantly, if you are passionate about giving patients your very best and enjoy achieving superior results, we want you to be a part of our team.
We offer:
• Hour appointment slots for our patients
• Medical Benefits
• Continuing Education
• Matching IRA (Retirement Savings)
• A free gym membership
• A fun and cheerful staff
The ideal candidate will have 2 years of experience, enjoy team mentorship, be McKenzie Certified (or excited to become certified), and treat every patient like family. If you are looking for a full time position, and interested in growing your career as a part of our team, please contact Shawn to discuss this opportunity further.
Email: shawn@macptclinic.com
Website: www.macptclinic.com
---
Chicago, IL
Chiropractic Physician
Aligned Modern Health is changing the face of healthcare and building the leading national brand in drug-free, surgery-free treatment. We are the largest and highest rated integrative medicine group in the Midwest and are driving positive change in healthcare by introducing our services to new patients every day. Our unique, multi-disciplinary model offers patients evidence-based solutions to a host of health challenges including musculoskeletal pain, stress and anxiety, GI distress, metabolic disorders, infertility and more. We pride ourselves on outstanding clinical outcomes and a five-star patient experience. We have 16 clinics across the city of Chicago and surrounding suburbs, and we are growing quickly in Illinois and beyond! To learn more about us, please visit our website at www.alignedmodernhealth.com.

Aligned Modern Health ("AMH") is seeking new graduates and experienced Chiropractic Physicians to join our team in the city and northern suburbs. The successful doctors at AMH have 1-5 years of experience and are outgoing, engaging, caring, and patient-first oriented. Our Physical Medicine care model is heavily rooted in the McKenzie (MDT) method and functional rehab. We prefer candidates who are McKenzie-focused and have Part A or higher completed (though not required). As an integral part of our model, we will train you to get certified in MDT Parts A and B in your first six months of employment. We are also looking for candidates with strong functional rehabilitation and adjusting skills, an evidence-based approach to care, and entrepreneurial drive to work with our team to grow and manage a clinic. We manage marketing, staffing, practice management, billing and reimbursement and provide onsite digital X-ray and all equipment.

We offer competitive compensation, benefits and unlimited opportunity. Come be part of one of Chicago's most exciting and fastest growing health and wellness companies.

Licensing Requirements: Active Illinois Chiropractic license or one that can be activated within 14 days of hire date.

Aligned Modern Health is an equal opportunity employer.
Email: joy.freedman@alignedmodernhealth.com
Website: https://aligned-modern-health.breezy.hr/p/5197a78c83e4-chiropractic-physician
---
New Orleans, LA
Clinical Director
Lakeview Physical Therapy and Spine is a McKenzie based clinic in New Orleans, Louisiana. We will be expanding to our second location in Summer 2023 and are looking for a clinical director to manage a small, McKenzie based satellite office. MDT cert and dry needling cert are highly preferred. We have a unique patient population and referral sources that refer specifically for MDT. Owner is McKenzie certified and very involved with MDT.

Starting pay $85-90k plus profit sharing, 401k match, health insurance, cont ed, PTO.

Please contact Jeff at lakeviewOPPT@gmail.com for additional details or to discuss further.
Email: lakeviewOPPT@gmail.com
Website: https://www.lakeviewptandspine.com/
---
New Bern, NC
Physical Therapist
Craven Physical Therapy and Spine is searching for an energetic and motivated physical therapist to join our team. We are a physical-therapist owned 8200 square foot outpatient clinic with strong ties to the New Bern community since 2008. Our base assessment remains Mechanical Diagnosis and Therapy and candidates need to either possess McKenzie Certification or be willing to undergo the credential training which will be provided through the company to include courses A through D tuition and expenses, examination, and weekly hands-on mentorship with a McKenzie Diplomat. Our client caseload involves a variety of pre and post operative orthopaedic diagnoses, vestibular, balance and gait disorders, and sports medicine. Our facility is state of the art equipped with 3 repex tables, 14 rath tables, spinal decompression , as well as a full collection of strengthening and cardiovascular equipment. Benefits include a competitive salary, full medical/dental insurance, continuing education, 401K, and a generous holiday/vacation package. In addition , we encourage professional growth so bring your goals and we can help you achieve them. If you would like to explore this opportunity in beautiful Eastern North Carolina, we encourage you to reach out to our team. For more information, visit our website.
Email: bobnchris99@gmail.com
Website: www.cravenpt.com
---
Gilford, NH
Physical Therapist full or part-time
Job description

Gilford Physical Therapy & Spine Center has an immediate opening for a full-time or part-time physical therapist! We are a busy independent clinic looking to add a highly skilled team player to our growing practice. We use the Mckenzie method here because of the high success rate in patient recovery. Certification is a plus but not a requirement! The right candidate will have an energetic and positive personality. We are very close to the lakes and mountains! Come work with us in a fun, family centered environment! Our office also has a mascot, Chloe the golden retriever!

We accept most insurance plans.

Requirements

Graduation from an accredited Physical Therapist program
Valid Physical Therapist License in the State of New Hampshire
Excellent communication skills
Teach/ lead physical therapy students
Provide an individualized treatment plan for each patient
Educates patients and caregivers on their goals, treatment plan and home exercise programs
New graduates are encouraged to apply!

Job Types: Full-time, Part-time

Salary: $58,000.00 - $75,000.00 per year (negotiable/based on experience)

Benefits:



Simple IRA
Simple IRA matching
Health insurance
Paid time off


Medical specialties:



Physical & Rehabilitation Medicine


Schedule:



8 hour shift
Day shift
Monday to Friday
No weekends


COVID-19 considerations:

Everyone wears a mask in the clinic. Everything gets wiped down in-between patients. Any person experiencing cold/flu type symptoms are asked to have a negative PCR test before coming into the clinic.

Ability to commute/relocate:



Gilford, NH 03249: Reliably commute or planning to relocate before starting work (Required)


License/Certification:



Physical Therapy License (Required)


Work Location: One location
Email: manager@gilfordphysicaltherapy.com
Website: gilfordphysicaltherapy.com
---
Lake Success, NY
Staff Physical Therapist
Rusk Rehab NYU Langone is looking for energetic and motivated physical therapist to join our high-level Rusk Rehab team. We are a hospital-based outpatient orthopedic physical therapy clinic. Philosophically, Rusk Rehab places great emphasis on evidence based individualized care. We do not utilize PT assistants and our PT's work one on one with their patients for 30-minute sessions. A typical case load for this position is 12 patients per day. We work with a plethora of different specialists as well as internal medicine which means we see a large variety of orthopedic, rheumatologic, and neurologic cases. All candidates should be credentialed or a diplomate in MDT or willing to go through MDT credentialing process. Mentorship and training will be provided by a probationary faculty member for MIUSA as well as two additional diplomates in MDT. We offer a generous salary and benefits package and there would be ample opportunities for continued education and career advancement.

The ideal candidate will have:
-One plus years clinical experience in an orthopedic physical therapy setting
-Be eager to participate in mentorship and ongoing professional development
-Have obtained or are working towards obtaining one of the following specialties/certifications
-Mechanical Diagnosis and Therapy (MDT)
-Fellowship in AAOMPT
-Orthopedic and/or Sports Specialist (OCS/SCS)
-Schroth Method

Please email me at gerard.gordon@nyulangone.org if you have questions or would like to submit your resume. Thank you!
Email: Gerard.Gordon@nyulangone.org

---
Portland, OR
Chiropractic Physician
Providence Medical Group is seeking a Chiropractor on an On-Call basis to join our well-established Integrative Medicine Program. With an emphasis on positive and proactive health management, our Integrative Medicine program offers an excellent complement to conventional medicine. As part of the multidisciplinary treatment model, you will work alongside Naturopathic Physicians, Chiropractic Physician, Acupuncturists, and Massage Therapists, as well as a patient's other care team members offering treatment options that are current, safe, and evidence based. This role will be primarily located at Providence St. Vincent Medical Center, and will provide occasional coverage at Providence Portland Medical Center.
• On-Call, 0.01 FTE
• Monday - Friday, daytime hours
• Ideal candidates will have 3-5+ clinical experience as a Chiropractic Physician and will have comprehensive musculoskeletal diagnostic skills
• Strong preference for those with MDT training through the McKenzie Institute
• Be able to provide mobilization / manipulation and soft tissue therapies on appropriate patients
• Be able to provide patients with rehabilitative therapies and exercise. Work with a wide diversity of patient populations especially with chronic pain patients. Be able to work in a collaborative manner with a wide variety of provider types
• Doctor of Chiropractor License for State of Oregon or ability to obtain a license
• Malpractice liability insurance provided by Providence
Email: anthony.marrone@providence.org
Website: https://jobs.psdconnect.org/jobs/?q=On-Call%20Chiropractor&r=10&jobId=21552
---
Wilsonville, OR
Physical Therapist
Advance Sports and Spine Therapy is seeking a Full-Time or Part-Time physical therapist for our Wilsonville, OR location.  We are a physical therapist owned, private practice with clinics in West Linn and Wilsonville, OR.  We have been providing collaborative, comprehensive, and compassionate care to the Portland metro area communities for more than 20 years.  Our physical therapist work with their patients each and every 45 minute visit.  We do not utilize physical therapy assistants.  A typical full-time caseload consists of 40 patients per week.  Please visit our website www.advancesportandspine.com for more information about us.

Our model of care is centered around Mechanical Diagnosis and Therapy (MDT), however, we are much more than just McKenzie.  Our therapist also have Fellowship in AAOMPT, Orthopaedic Clinical Specialists (OCS), NAIOMT certifications, ASTYM certified, Functional Movement Screen (FMS), advanced Pelvic Health training with therapist who are published and teach, kettlebell certification, and Yoga certifications.  The ideal candidate will be Mckenzie Certified, or in the process of completing certification, but this is not required to apply.  Mentorship and training for those interested in pursuing the MDT certification will be provided by a Diplomate in MDT. 

The ideal candidate will have:

-An entrepreneurial drive with a desire to work with and grow with our team;
One plus years of clinical experience in an orthopedic physical therapy setting, however,  new grads are encouraged to apply;

-Have obtained or have an interest in pursuing one of the following specializations/certifications
-Mechanical Diagnosis and Therapy (MDT)
-Orthopaedic and/or Sports Clinical Specialist (OCS/SCS)
-Fellowship in AAOMPT
-Pelvic Health
-Vestibular Rehabilitation
-Hold an active PT license in state of Oregon


Advance Sports and Spine Therapy offers: 

-Competitive market compensation;
-Flexible schedule, M-F, no weekends;
-Health and Dental insurance;
-Supplemental insurance through Colonial Life;
-Company paid Life Insurance; 
-Generous continuing education benefits, including access to on-line educational portals;
-401(k) retirement;
-Vacation and holiday pay;
-Designated time for mentorship. 
Email: jeff@advancesportsandspine.com
Website: www.advancesportsandspine.com
---
Easton, PA
Physical Therapist, Full Time
Physical Therapy at St Luke's is part of the award winning St. Luke's University Health Network, the leading provider of physical therapy in the greater Lehigh Valley region of Pennsylvania and western New Jersey. St Luke's was recently voted as a national Top Workplace for 2023, one of only 3 health care facilities nationwide, and the only in Pennsylvania to attain this achievement. We are looking for a motivated physical therapist to join our team where we provide care to a primarily orthopedic patient population. A therapist already MDT trained, or interested in pursuing certification is preferred to work in our clinic where we already have multiple MDT trained clinicians. Clinicians treat around 45 patients per week with access to many benefits of working in an outpatient clinic on a beautiful hospital campus.



We offer:

-Competitive pay

-Outstanding medical benefits

-403(b) with employer matching

-Generous time off allotment

-Continuing Education budget including internally hosting 12 or > courses/year

-Mentoring

-Many opportunities for growth



Learn more or apply by contacting us:

Email: Julia.Ely@sluhn.org

Website: www.stlukesphysicaltherapy.com
Email: Julia.Ely@sluhn.org
Website: www.stlukesphysicaltherapy.com
---
Philadelphia, PA
Full time and PRN PT positions in Philadelphia and Bucks County
Amazing opportunity to work with a Cert MDT therapist and Sports Therapist.
Positions in Philadelphia and Bucks County available including fulltime staff and CD, or part time with incredible growth opportunities!!!

Ivy Rehab Network is a leading national provider of outpatient orthopedic rehab and the largest pediatric rehab provider in the U.S. We are an entrepreneurial organization that champions clinical and professional growth. We provide exceptional resources, structure, leadership, mentorship, and career advice to our teammates to set them up for success.

At Ivy Rehab Physical Therapy, you are not just an employee; you are a valued teammate!

OUR VALUES:
One Ivy – Love what you do – Do the right thing – I belong – GSD (Get stuff done) – Grow – Serve others

POSITION SUMMARY:
We are seeking a driven clinician with passion for helping patients live life to the fullest. Our ideal teammate is self-motivated with a desire to grow professionally, providing best-in-class care and exceptional patient outcomes. Interested in learning more? We invite you to apply today so we can connect with you!

CORE RESPONSIBILITIES:
Develop an exceptional plan of care based on physician orders and evaluation findings
Bill for treatment while adhering to compliance standards
Document appropriately and efficiently
Communicate effectively with patients, families, colleagues, other health care professionals
Maintain a safe clinic environment
QUALIFICATIONS & SKILLS:
Graduate from an accredited Physical Therapy Program
Proof of current or pending state licensure in respective state
Ability to work in a fast-paced environment while maintaining a positive attitude
Exceptional written and verbal communication skills and bedside manner
Outstanding time management and ability to multi-task
SUMMARY OF BENEFITS:
Professional and personal growth opportunities
CEU reimbursement and free online continuing education subscription
Wide selection of specialty programs and clinical residencies
New graduate mentorship and NPTE prep course
Smaller community vibe with bigger company benefits
Bi-weekly bonus potential in addition to a competitive base salary
Benefits package including medical, dental, vision, and 401k match
Generous PTO and Holidays
Partnership opportunities to start-up, run, and have equity in your very own clinic
Find out more! – https://www.ivyrehab.com/careers/
We are an equal opportunity employer, committed to diversity and inclusion in all aspects of the recruiting and employment process.
Email: jeffrey.vaisberg@ivyrehab.com
Website: https://www.ivyrehab.com/location/philadelphia-pa-broad-st/
---
Myrtle Beach / Georgetown, SC, SC
Physical Therapist Positions
Seeking physical therapists who are dedicated to providing care and restoring health to patients within the Grand Strand community at a progressive, patient-centered health system on the beautiful South Carolina coast. Live your dream job at Tidelands Health – we look forward to you joining our team!

At Tidelands Health, our highly skilled Therapists provide the care that is needed to help individuals return to their prior levels of activity and achieve an overall better quality of life. With skilled and experienced clinicians, we strive to improve our patient's function and regain the ability to participate in the activities they love.

Tidelands Health Rehabilitation's staff provides unique care, customized to the individual patient for a variety of disorders. Many of our therapists have gone on to achieve higher levels of education and specialized certification. With this additional education and training, our therapists can offer a more focused and enhanced level of care for our patients. Focus on your patients instead of paperwork - every patient is scheduled for at least 45-60 minutes - giving the therapist plenty of time for quality treatment.

Tidelands Health offers the opportunity to work with the only 3 McKenzie credential therapists in our region, while enjoying the beach life.

Better health begins here.

We help people live better lives through better health.
Website: https://careers-tidelandshealth.icims.com/jobs/search?ss=1&searchKeyword=physical+therapy
---
Herndon, VA
Physical Therapist
Spine and Orthopedic Solutions has two certified MDT clinics. One is located in Ashburn, Virginia and one in Herndon, Virginia. We have a growing team that currently has one MDT diplomat / AAOMPT fellow, two certified MDT therapists, and two in the process of MDT coursework toward certification. We are looking for an enthusiastic Physical Therapist to be an addition to our team!

Email with interest to be a part of our professional, compassionate team that treats you like family and emphasizes career growth!

- Competitive Salary!
- Retirement savings plan included with employer contributions
- Medical, Dental, and vision available
- Continuing education funds
- 7 paid holidays and paid time off (based on experience)
- Mentorship in Mechanical Diagnosis and Therapy from a MDT diplomat
- Mentorship in Manual Therapy from an AAOMPT fellow
- Mentorship in various philosophies and treatment approaches to address the "other" classification

Please email resume to info@spineandorthosolutions.com
Email: info@spineandorthosolutions.com
Website: www.spineandorthosolutions.com
---
Are you currently tired of being in a busy overbooked practice or do not want to start your career in one?

Interested in Mentorship to learn from a Diploma & Fellow of AAOMPT Physical Therapist?

Excited about providing quality care based on MDT principles & not trying to fit in a general PT model?

Perfect part-time opportunity that has the potential to grow into full-time

We have a starter position you have been looking for…

About the Company:

We are a cash based practice & participate with Medicare and are now looking to gradually build & grow a small team.

This creates a great lifestyle most Physical Therapist's dream of, such as
• Complete Focus on one patient at a time, as we see each patient for 30-60 minutes of one-on-one treatments.

• Starts as a part-time position

• Mentorship by the top physical therapist in the area (no one offers this- It is like a paid internship).

• You get to use your talents and passion to make a difference in people's lives every day.

• Looking for a community and family to work for, not a corporation.

You should apply for this job if….
• Looking for mentorship to grow and learn on the job.

• You want direct mentorship with a Dip.MDT; FAAOMPT and book author.

• Pathway & mentorship for you if you would like to pursue these advanced trainings

WHO should Apply:
• Someone who loves to learn and wants to have a better understanding of the McKenzie Method (but not the only kind of treatment we do in our office).

• Someone who can build trust with patients quickly and is motivated to improve the relationships with patients.

• Someone who listens and wants to collaborate as a team and is always striving to better themselves.

• Someone who is not camera shy as we like to do videos and share content on social media.

• Someone who likes to eventually hold small workshops to share education with potential clients.

Someone who likes to take their patients to Full Recovery and not get cut off by Insurance guidelines

If you are interested in this position and you want to learn more to see if this would be a fit for you, please send your resume to taruna@healthwatcherspt.com
Email: taruna@healthwatcherspt.com
Website: www.healthwatcherspt.com
---
Silverdale, WA
Physical Therapist
The Doctors Clinic, a part of the Franciscan Medical Group, is seeking a full-time outpatient Physical Therapist to join our multidisciplinary team of healthcare professionals located at the Salmon Medical Center in Silverdale, Washington.

Enjoy a flexible Monday through Friday schedule, rewarding work in a great team environment, competitive wages, excellent benefits including a generous retirement plan, and an opportunity to work in beautiful Silverdale, Washington.

Someone who is MDT trained/certified is preferred. Recent/near graduates are welcome to apply!

Our positive, collegial environment embraces respect, communication and diversity. As a leader in quality health care and a major employer, The Doctors Clinic seeks individuals who share in our mission of Excellence in Patient Care.

The hourly salary range for this position is $36.05 to $51.44. Please visit www.TheDoctorsClinic.com for more information about this opportunity or email JWoydziak@TheDoctorsClinic.com.
Email: jwoydziak@thedoctorsclinic.com
Website: www.TheDoctorsClinic.com